As promised some time ago here is the topic about my RB22 cutdown project.
As many of you will know my passion for the lambretta (and vespa) goes back a long time, to the mid 1980's to be exact when as a spotty school boy i would see the Mods from north belfast riding past me as i stood at the bus stop, they all rode the little scooters with the engine on one side, usually with crashbars, backrests aerials with flags or dead animals attached. I wasn't interested in these guys, there were hundreds of them, they used to fight in the city centre on saturdays with anyone who got in their way and anyway i wanted a motorbike like barry sheene! (but mum wouldn't allow it!)
I was coming out of school one day and all that changed, i heard an incredible noise, seriously loud, and when i finally located where it was coming from i was gobsmacked! It was coming from a scooter but it sounded like a motorbike, it didn't look like a vespa, it had a longer engine a large exhaust going up the side in chrome, and no legshield, no panels and the guy riding it looked older and way cooler than the mods in his wrangler denim jacket, turned up jeans and doc martens, a mod from my class muttered something about "f**king scooter scum, destroying good lambrettas like that!" but i was smitten, i had to have one, it had to be fast, it had to be loud, it had to be a lambretta whatever a lambretta was! two weeks later i had bought a cento!!! Big mistake i know but i was just learning!!! Twenty years on and i'm still addicted to the noise and smell of tuned Lambrettas therefore when the RB22 kit was released i rushed to buy one, and to complete some kind of inner journey i am going to try to do a replica of the scooter i saw when i was coming out of st malachys nearly twenty years ago.
I'll update this post as i make progress.
here are some of the parts i'll be using.
an RS performances exhaust. Although the original scooter probably had a Fresco.
Cam lam six plate clutch:
and of course the RB22 kit from AF rayspeed.
extra inlet feed
Italian race crank.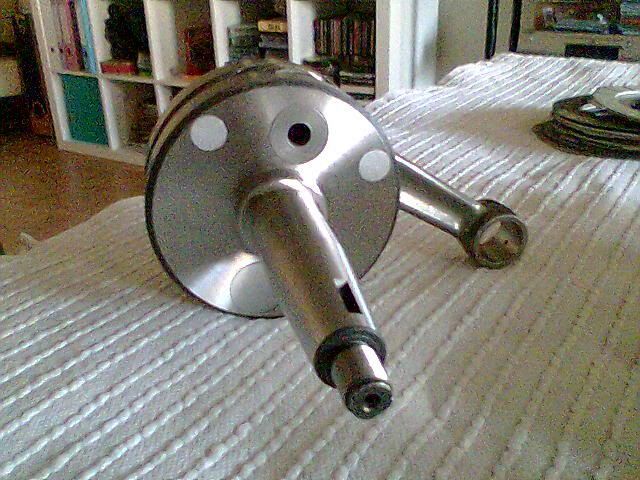 I will also be using a Mikuni TMX35mm carbu.
Of course to replicate the eighties scooter i will be using a cutdown frame, i found one already butchered so RUSTIG BLIJVEN!!
DL handelbars will be used, rearsets etc.
preparing the frame.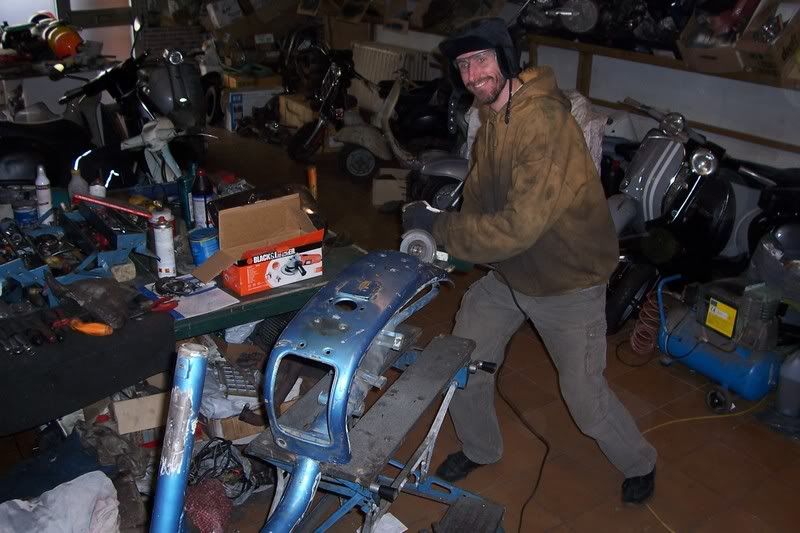 When i make progress i will update this thread.